Our Programs
We are keenly aware of the challenges that our community is enduring across the United States. In the midst of an increasingly polarized and hostile climate, LGBTQ+ individuals face significant challenges as they strive for acceptance, equality, and basic human rights. Discriminatory legislation, fueled by divisive ideologies, threatens the well-being and safety of transgender and queer communities across the United States. An onslaught of oppressive laws restricts access to gender-affirming care, prohibits classroom discussions about gender and sexuality, bans transgender youth from participating in school sports, criminalizes trans people using government-owned public restrooms that align with their gender, and more.
These insidious measures not only undermine the well-being of our community but also threaten the very essence of our identity and existence.
By providing free, accessible, and gender-affirming resources, we serve as a lifeline for queer and trans people. In a climate where hate, discrimination, and exclusion are pervasive online, at school, in the workplace, and within personal lives, the Queer Trans Project stands as a beacon of hope and support. We refuse to tiptoe around the realities of hate, discrimination, and violence that persistently target our community.
Learn more about our life-changing programs below.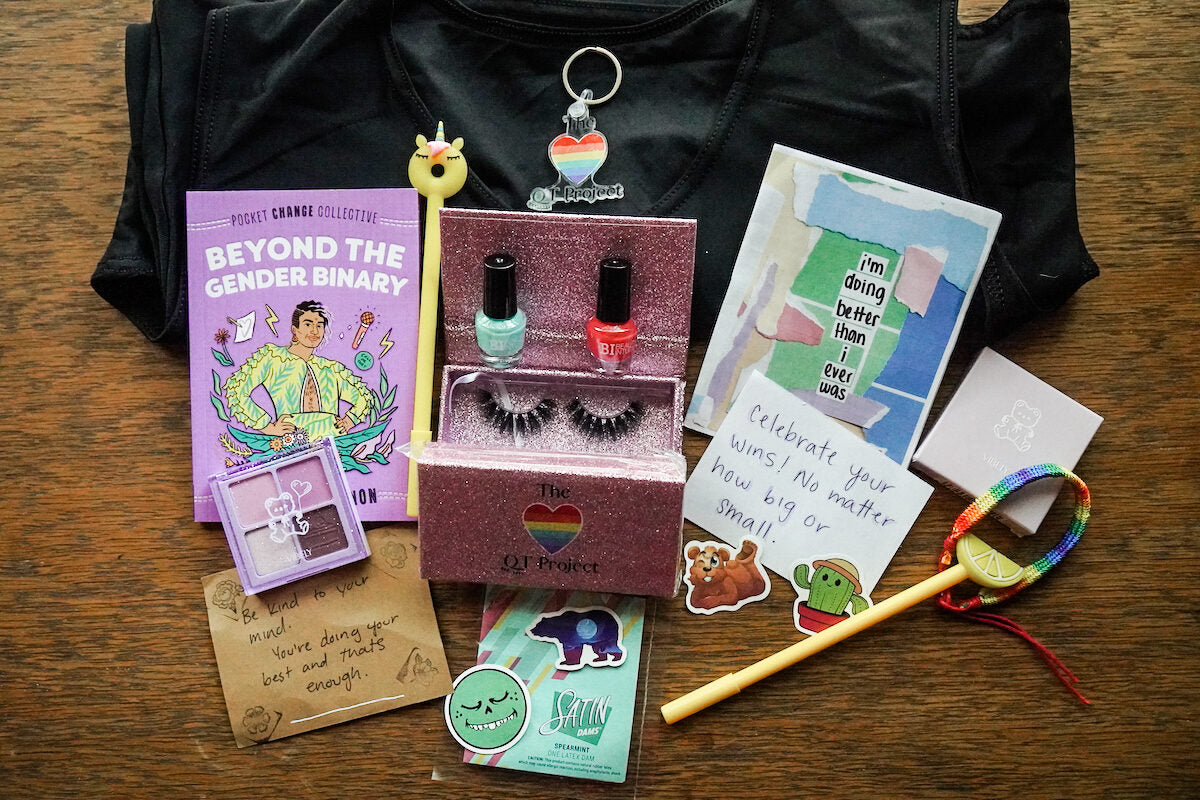 Build-a-Queer Kits
We are dedicated to empowering individuals with gender-affirming items that speak to their unique identity. Choose from an extensive range of products, including binders, packers, bras, makeup, and more, tailored to your preferences. Our user-friendly online store ensures a hassle-free shopping experience with no hidden fees. Say goodbye to waiting lists and credit card worries – all our kits are 100% FREE! But that's not all! We believe in inclusive shopping for all. As part of our commitment to diversity and equality, BIPOC individuals receive an exclusive 30-minute early access to our restocks! And the best part? FREE national shipping on every order, making it even easier for you to express your authentic self.
Frequently Asked Questions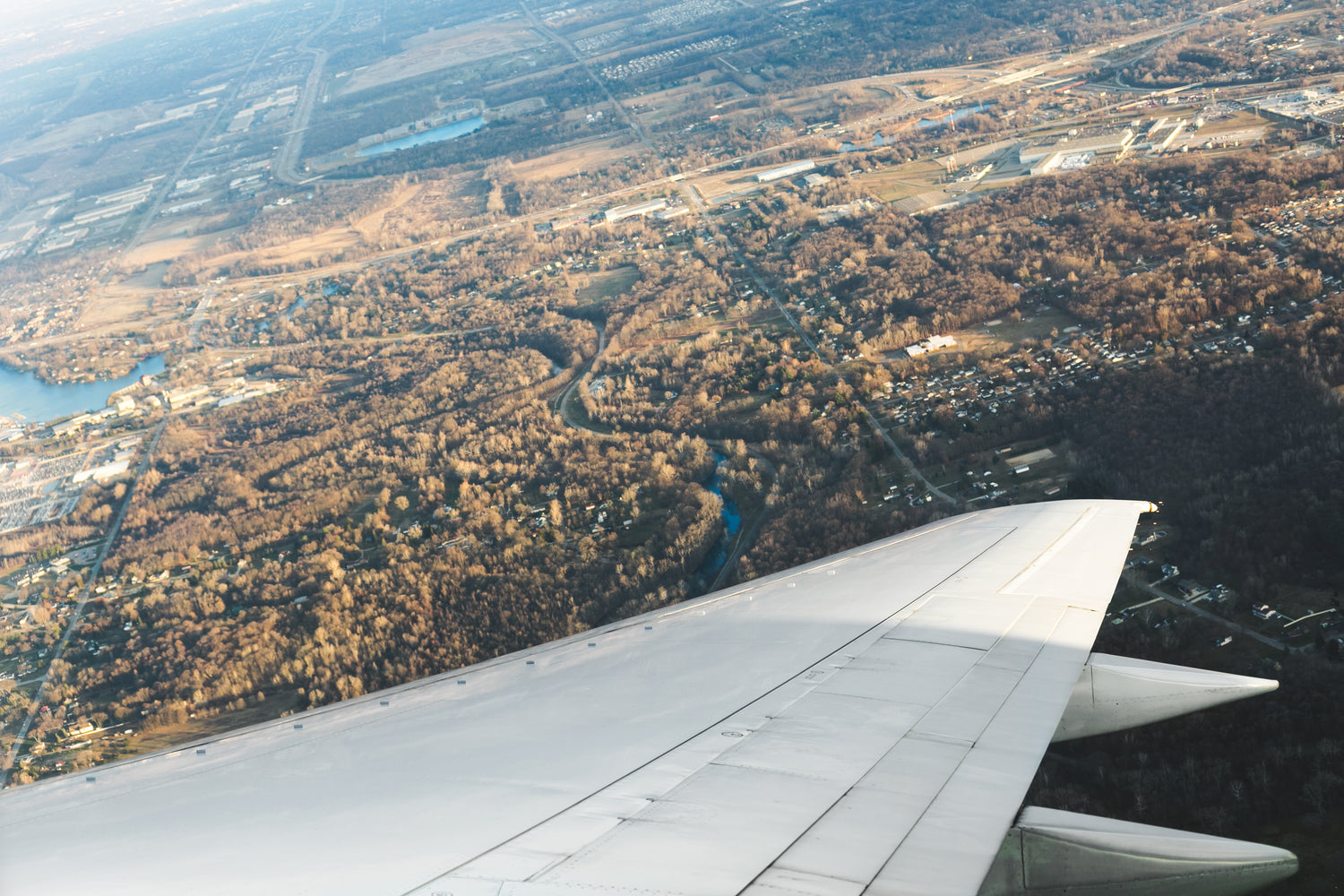 Gender Affirming Care Flights
The Queer Trans Project facilitates access to essential healthcare services by offering complimentary flights on private or commercial planes. Through our dedicated network of vetted and background-checked volunteer pilots, we provide transportation assistance to clients seeking gender-affirming care across the United States.
Frequently Asked Questions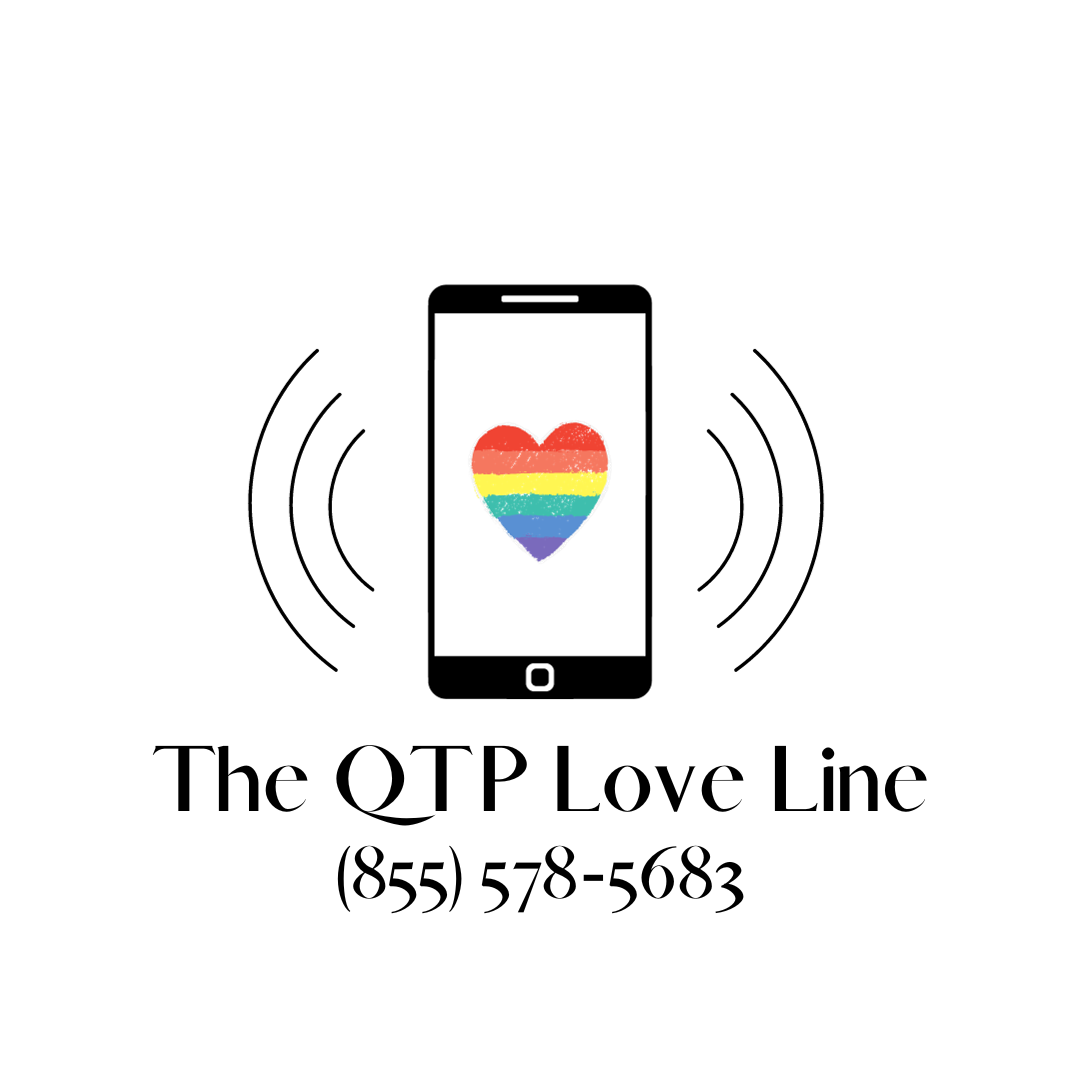 The QTP Loveline
The QTP Loveline is a rapid response, healing justice initiative of The Queer Trans Project, featuring pre-recorded messages of affirmation and encouragement from LGBTQ+ members and allies in our community for our LGBTQ+ community. This initiative is designed to combat this hate and remind our community of our love and power.
Frequently Asked Questions
Questions?
Email us at queertransproject@gmail.com