Volunteer Opportunities
Engage in impactful initiatives, from building gender-affirming kits to dynamic outreach efforts. Letter writing, a special initiative, is open to everyone – you don't need to apply to volunteer. Take the first step by completing our simple Google Form Application for other roles.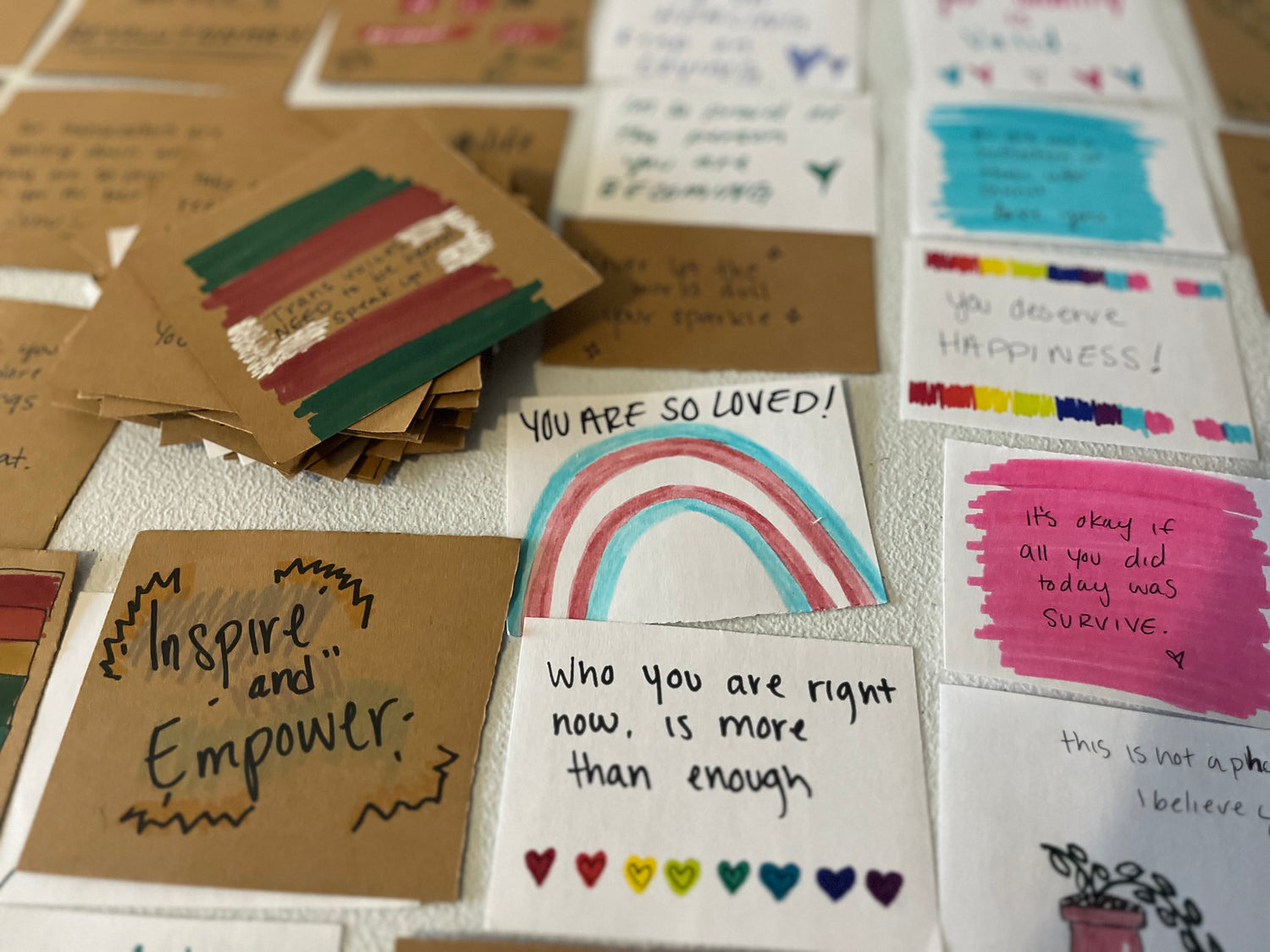 Letter Writing
Create personalized and encouraging letters to be included in our Build-a-Queer Kits. Your heartfelt messages can make a significant impact on the recipients, and you don't need to sign up to begin. Whether you're hosting a letter-writing party or doing them on your own, simply start writing letters and mail them to us when you're done.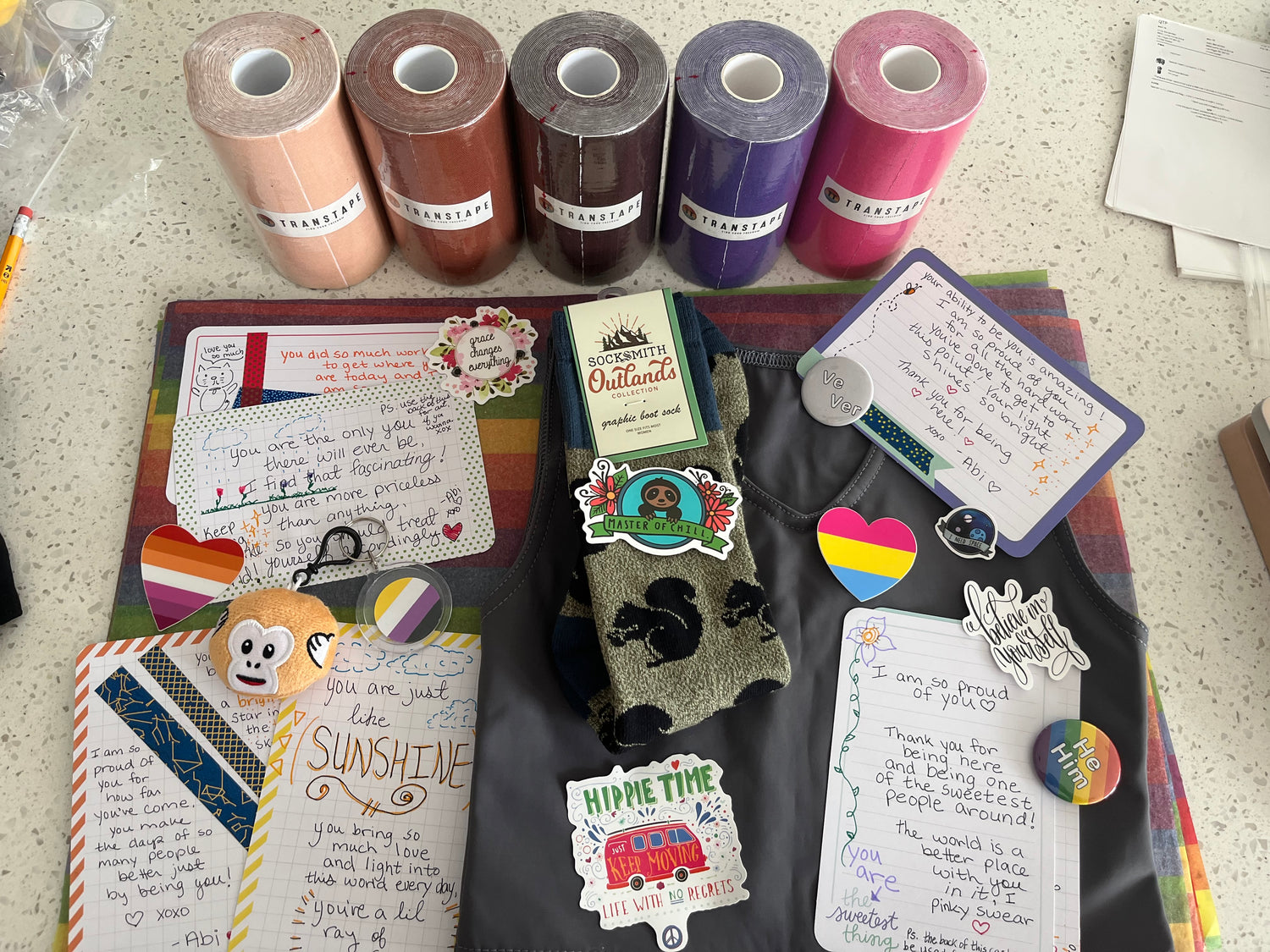 Kit Packing Assistance
If you are local to Jacksonville, FL, we invite you to volunteer with us in packing our Build-a-Queer Kits. Your help will be invaluable in preparing these kits for shipment to our community members worldwide.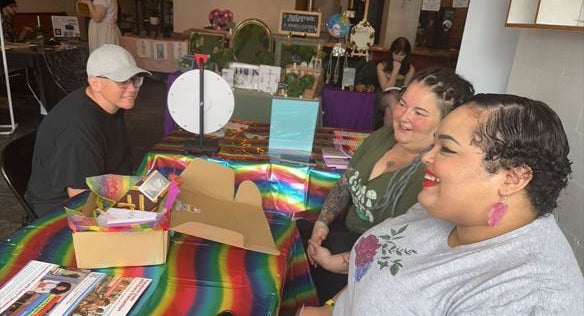 Event Tabling
Be a part of our outreach team and engage with the community at events. Assist with tabling, spreading awareness about our programs, and sharing the impactful work we do.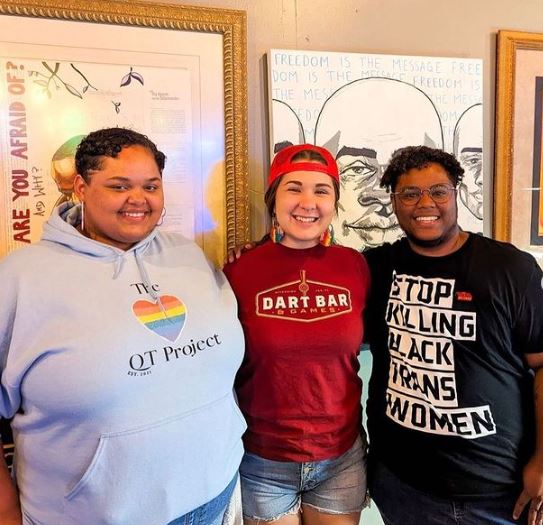 Fundraising
Help us raise awareness and funds by fundraising for us. Organize online campaigns, events, or activities to support The Queer Trans Project's mission and empower individuals worldwide. Your efforts will directly contribute to providing gender-empowering resources to LGBTQ+ individuals.
Need to take flight?
Email us at queertransproject@gmail.com