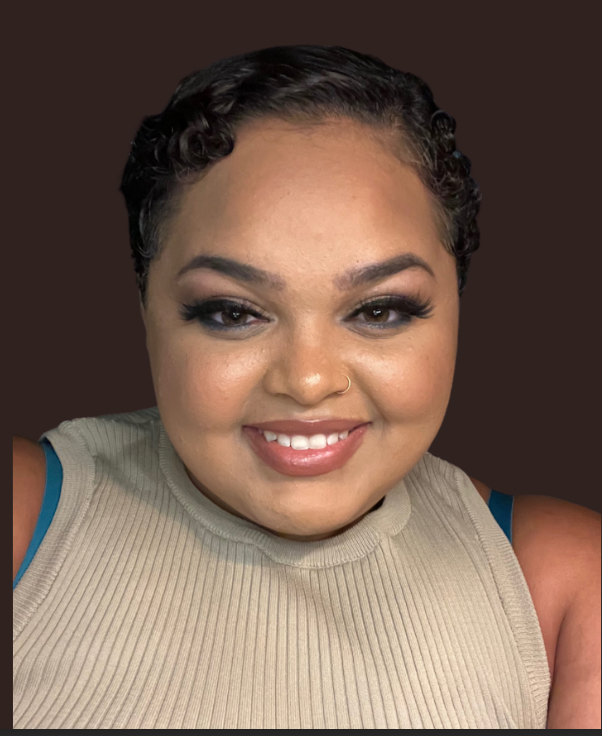 Alexis G. Williams (She/Her)
Introducing Alexis G. Williams, a dedicated advocate for LGBTQ+ rights and community empowerment, renowned for her transformative contributions. Alexis, Deputy Director and founding member of The Queer Trans Project, has played a pivotal role in the organization's success.

Beyond her groundbreaking contributions, Alexis excels in the realm of social media impact. She skillfully navigates the digital landscape, using her platforms to amplify LGBTQ+ voices, raise awareness, and foster connection. Her strategic approach to social media has expanded the reach and influence of The Queer Trans Project, making it a powerful force for change.

With a profound commitment to gender inclusivity, Alexis's innovation has extended beyond advocacy. She is the visionary creator of "Gender Grip," a groundbreaking gender-affirming tape that has revolutionized the lives of countless individuals. This innovative product has seen tremendous success, with thousands of units sold, attesting to its positive impact on the transgender and gender-diverse community.

Alexis's impressive achievements don't stop there. She holds the esteemed U.S Congressional Award Gold Medal and proudly represents Duncan U. Fletcher High School as an alumna. Her dedication to community engagement is evident through her involvement with local organizations, including the Jacksonville Young Democrats, ACLU Florida, and Beaches Habitat for Humanity.

During her time at the University of North Florida, Alexis made a significant impact by contributing to the UNF Osprey Involvement Center, showcasing her commitment to student engagement and leadership. Throughout her journey, Alexis leverages her experiences to build vital partnerships between The Queer Trans Project and respected institutions like Spelman College, ensuring the project's reach and influence continue to expand.

Furthermore, Alexis actively contributes to fostering inclusivity and social change as a distinguished member of the 2023 BIPOC Scholarship Applicant Review Committee for the Point Foundation. Her commitment to education as a catalyst for empowerment and equality is exemplified through her pivotal role in identifying and supporting LGBTQ+ individuals from diverse backgrounds.

In addition, Alexis is a key participant in the "Free to Be Florida" Coalition, a statewide alliance united against educational censorship. By lending her voice to this coalition, she joins forces with fellow Floridians to resist attempts to limit educational content, championing the importance of diverse perspectives and open discourse in the learning environment.
Questions
Email us at queertransproject@gmail.com