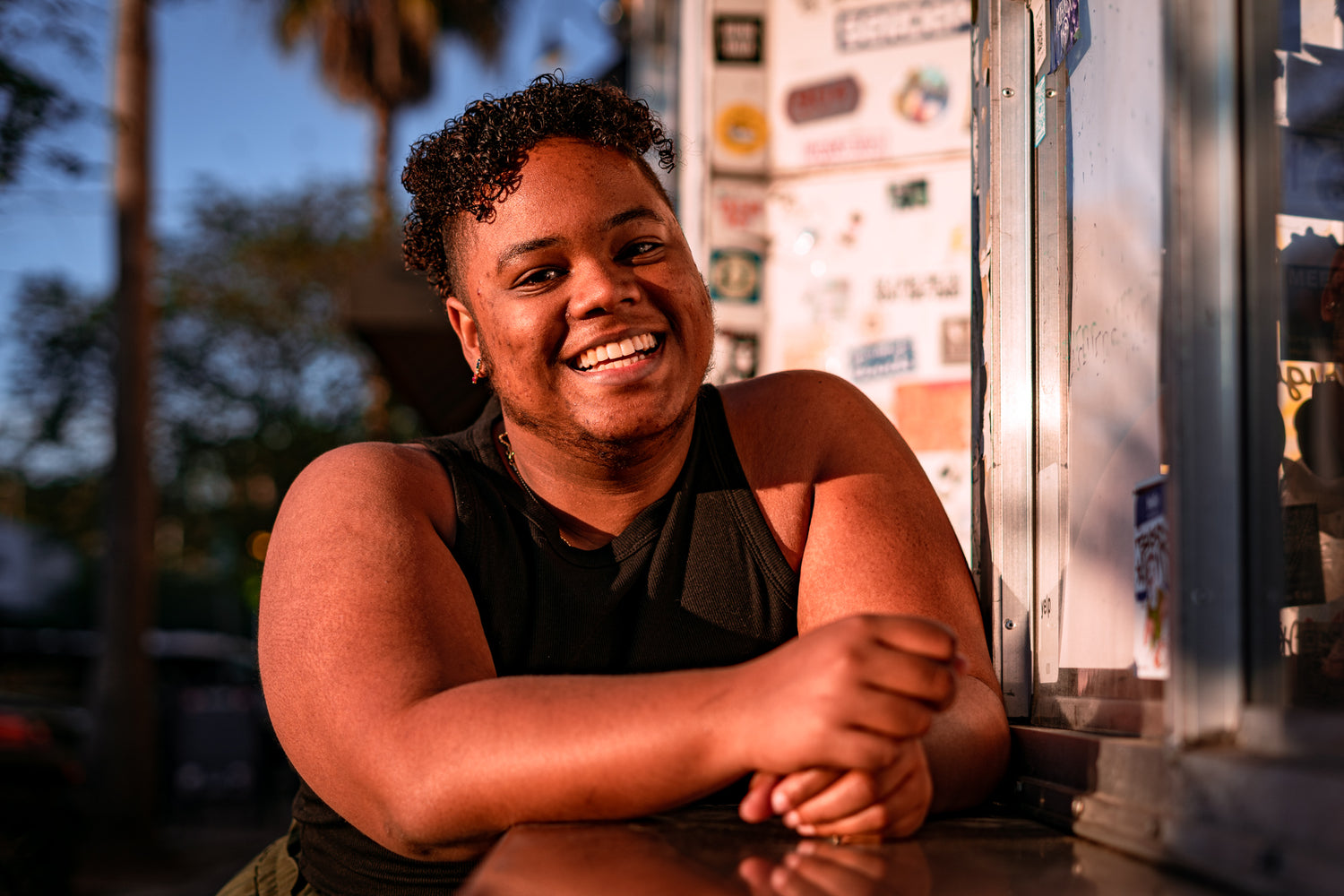 Cielo Sunsarae (They/He)
Founder & Executive Director
Meet the Founder & Executive Director, Cielo Sunsarae, a trailblazer and visionary who stands at the forefront of LGBTQ+ advocacy and education. As the brilliant mind behind The Queer Trans Project and a distinguished alumnus of the University of North Florida (UNF), Cielo has left an indelible mark on the world.
Cielo's recognition of advocacy began in March 2021 when they were bestowed with the Youth Voice For Equality Award by Equality Florida, a heartfelt tribute to their tireless efforts in championing equality and justice. Their passion and dedication were further acknowledged in April 2022 when they were recognized as one of UNF's Top 50 LGBTQ+ Leaders. In April 2023, Cielo Sunsarae was honored with the prestigious Louis Mitchell Empowerment Award, a testament to their unwavering commitment to empowering the LGBTQ+ community. Cielo's influence extends far beyond local recognition, as they earned the esteemed title of 2023 LGBTQ Nation "Hometown Hero" Nominee, an acknowledgment of their national impact.
Their passion for progress even reaches the stars, as Cielo Sunsarae achieved the remarkable feat of becoming part of NASA's Astrophysics database of IDEA practitioners, showcasing their boundless curiosity and intellectual prowess.
Not content with resting on their laurels, Cielo is also a certified sex educator, enhancing their ability to educate and empower others in all aspects of their lives.
With an inspiring journey marked by accolades, innovation, and unwavering commitment, Cielo Sunsarae continues to be a beacon of hope and progress for the LGBTQ+ community and beyond.
Questions
Email us at queertransproject@gmail.com