C.E.G

"It definitely took a lot of pressure of money off my shoulders since I was paying for my surgery out of pocket. It helped so much and I'm extremely grateful."

M.B

"The Queer Trans Project was there for me during a time when I needed it most. I live on an island far away from the care I needed, and I wasn't going to be able to afford a flight on my own. This year especially, their generosity and tenacious support gave me hope that there are people who care and want to help."

R.B

"The Queer Trans Project reached out to me and offered to donate a ticket for not just me but also my partner. The process of getting them was very well explained and easy to do. I am so incredibly grateful that they found me and offered me such an amazing gift because if not for them I know I would not have been able to make the trip.

Morgan

"Incredible organization with a life saving mission! They've helped someone very important to me with airfare, and every communication we've had with them has been above & beyond. They're out here doing amazing work and deserve nothing but respect and support."

Lamarcus

"This project blessed me with a paid round trip flight for my surgery! This saved my life tremendously ! Words cannot explain how blessed I am to have them help me! Thank you so much"
Need to take flight?
Email us at queertransproject@gmail.com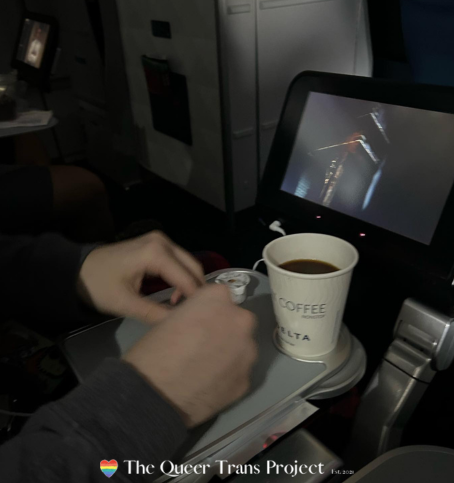 Free, seriously.
Fully customizable &100% free, with no hidden fees or credit card needed, ensuring that everyone in our community can access empowering and gender-empowering goodies without any financial barriers. Rock these kits with pride - they're on us!
Gender Affirming Care
We've got you covered with free shipping across the US, including Puerto Rico, and tracking is included so you can eagerly anticipate the arrival of your customized and gender-empowering goodies every step of the way.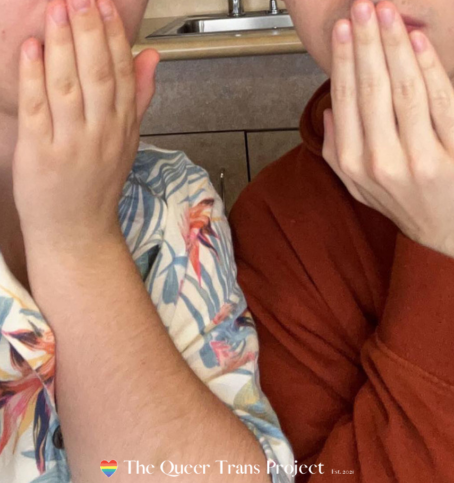 Confidential
Our kits are an inclusive celebration for every unique soul in our amazing community - no matter how you identify, you're welcome to rock these empowering and gender-empowering goodies with pride!
Need to take flight?
Email us at queertransproject@gmail.com